ABOUT US
Hope Kolkata Foundation (HKF) was established in 1999 for the protection and development of underprivileged children living on the streets or in difficult circumstances. HKF strives with partner organizations to provide all-round development of children by giving shelter, nutrition, education, medical and health care, counselling, awareness generation, life skill training and recreational activities to those under its care and protection.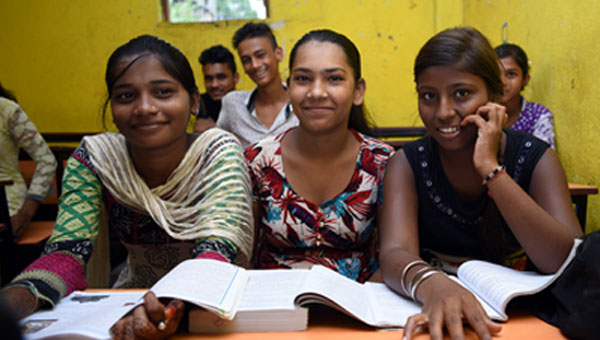 HKF works with and for street and slum children, child labourers, children of sex workers, child beggars, homeless children and people, female children, children and people from disadvantaged communities, children with HIV/AIDS. lt believes in sustainable and holistic development of all children and people we work with, bringing about lasting changes in their lives.

The organization also advocates for better services and seeks ways to increase access to Government programmes. lt partners with other local Indian Non-Governmental Organisations to build their capacities in the areas of education, healthcare, child protection, nutrition, drug rehabilitation and vocational training.

We are a registered society under Sections 12A & 80G of the lncome Tax Act 1961, and enrolled with the Ministry of Corporate Affairs, GoI, for undertaking CSR activities. Hope Kolkata Foundation is accredited under Credibility Alliance, New Delhi, for Good Governance and was awarded the Guide Star lndia Award for Transparency (GSN 2027) following the audit of its finances and reports. The organisation has won many awards and citations for its exemplary work over the years.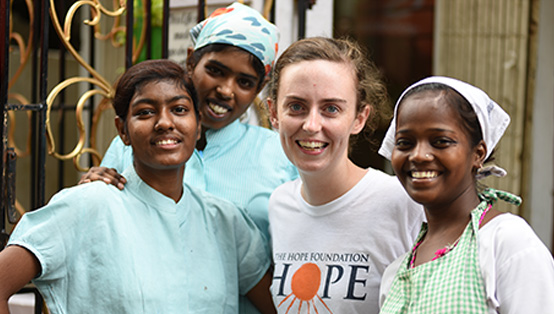 Geographical area: Hope Kolkata Foundation has been working in Kolkata and Howrah. Additionally, Hope Kolkata Foundation responds and extends its support to the community people aftermath any calamities, pandemic and disaster beyond its implementing areas.

Vision: A World where it should never hurt to be a child.

Mission: Providing Holistic care and development of underprivileged, marginalized children and people; protecting their human rights and ensuring their basic rights to education and health.