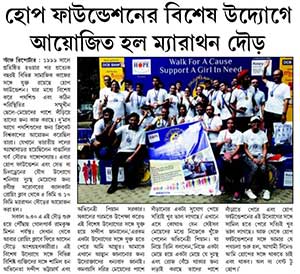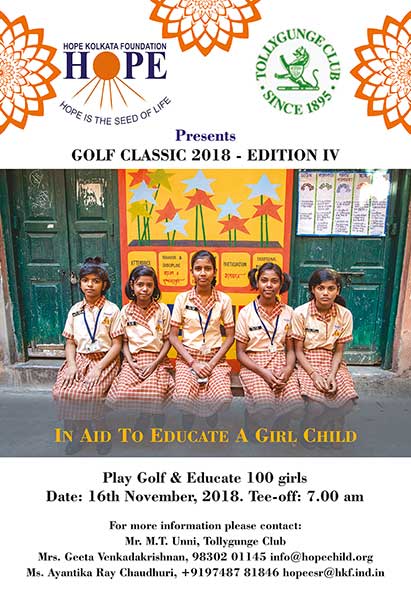 Golf Classic 2018
The Hope Foundation proudly presents to you 'Golf Classic 2018-Edition IV' on 16th November 2018 at Tollygunge Club from 7 a.m onwards. We are aiming to raise funds to educate 100 underprivileged girls through this event. We invite golfers across the city and come forward and be a part of the event.

Please get in touch with Geeta Venkadakrishnan (9830201145) / Ayantika Ray Chaudhuri (9748781846) for further information.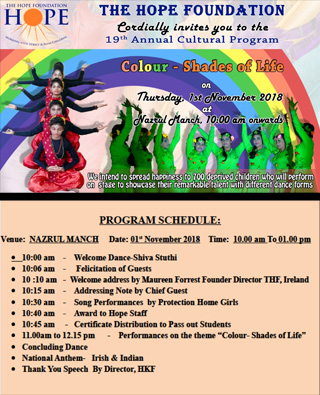 Foundation Day
"If we are to teach real peace in this world…we shall have to begin with the children" - Mahatma Gandhi
Each child is special. Violence and injustice against children is a global problem and cuts across geographical boundaries, class, caste, creed, and religion.
The HOPE Foundation is extremely proud of its partnership with 12 grass root NGOs, and indebted to children, students, volunteers, corporate, donors, friends, trusts, foundations, civil society organisations and most importantly government departments.
The Foundation and its partners proudly share their success with all of you, as we enter the 19th year of their journey with this year's theme "Colour – Shades of Life" and bring to you delightful performances by all our children from the protection homes and other partner projects on 1st November 2018. The venue for the event is Nazrul Manch, Kolkata.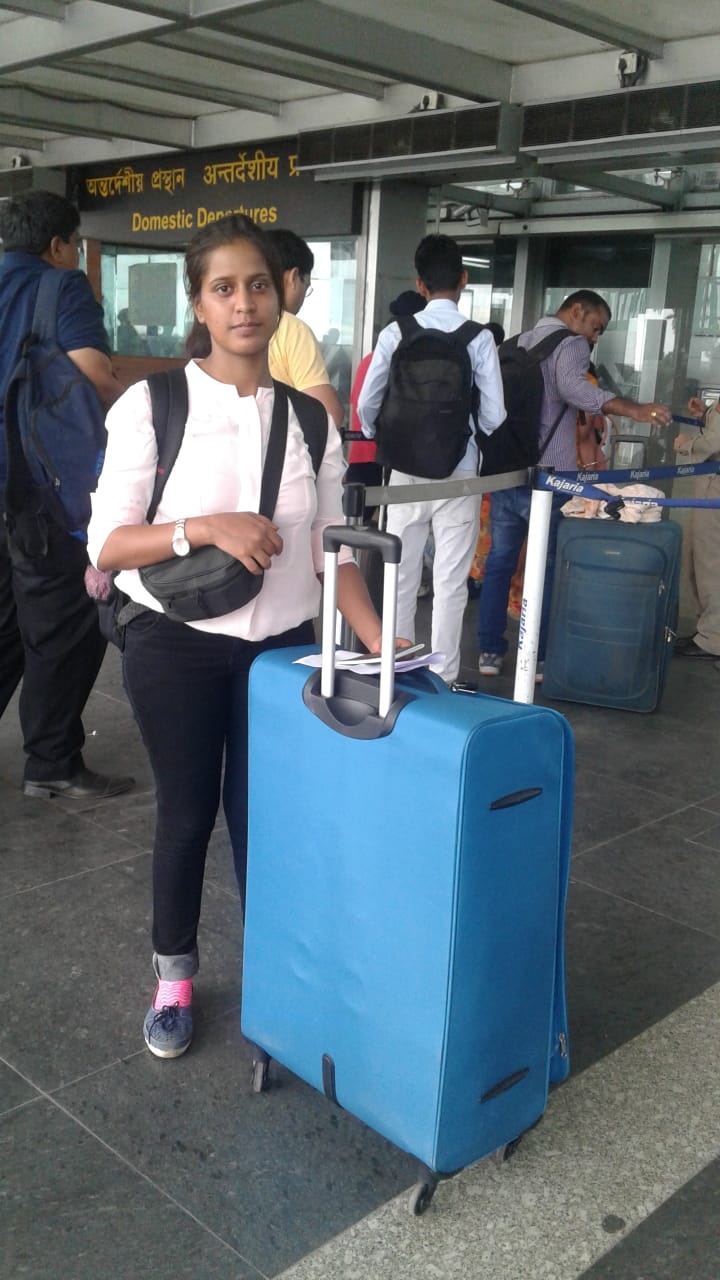 Visit of Mehrun to USA
It is a matter of great joy for us as one of our children, Mehrun Khatun from Ashar Alo Girls Home has been selected for a one year specialization course on Media at Northern Virginia Community College, Annadale University, USA.
The course primarily focuses on digital media, animation/film studies, motion pictures, television, graphic design, journalism.Public and media relations, social media marketing, web design and development.
What could be more special to see our little one metamorphose into a beautiful ambitious lady, all set to achieve her dreams and make it big in life. All our best wishes are with her.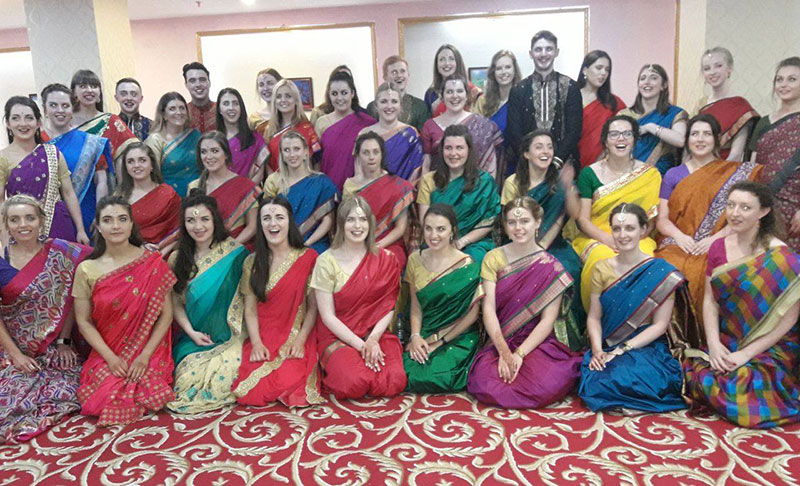 Dinner party hosted by the Froebel Group
Froebel College of Education is one of the five colleges in Ireland which is recognized by the Department of Education and Skills for the training and education of national school teachers. The teachers of Froebel College mainly focus on joyful methodologies and activity based learning techniques to help the children learn more vividly. It comprises of various types of art, songs, dance and drama. They also focus on the language development of a child.
A dinner party was hosted by the Froebel group recently at Vrindavan Gardens, Kolkata to commemorate 10 years of partnership between Hope and Froebel.The event included certificate distribution to all the Hope teachers and special educators who were imparted special training by the Froebel Group. It was followed by some Indo-western cultural programs by the Froebel teachers such as songs, dance etc.Our Hope teachers also presented a special song before them.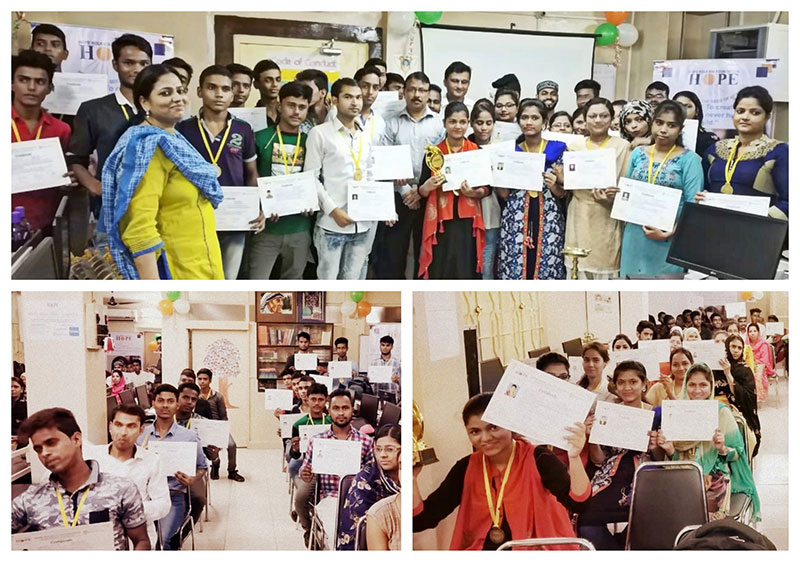 Certificates in Computer Application for students at Howrah
'Education is the movement from darkness to light' - Allan Bloom
The batch of our Hope Life Skill Centre at Howrah received certification for completing their 1 year course (2017-18) in Computer Applications, Spoken English & Personality Development and Financial Accounting & Tally.
It was a wonderful moment to receive the awards of merit coming from our CSR supporters. Thank you Geeta Ma'am, our humble director founder of Hope Kolkata Foundation and Supriya Sir and Umesh Sir from Harris Freeman Foundation to be present and encourage our trainees with a positive learning enviornment and the importance of E- Literacy in the present world.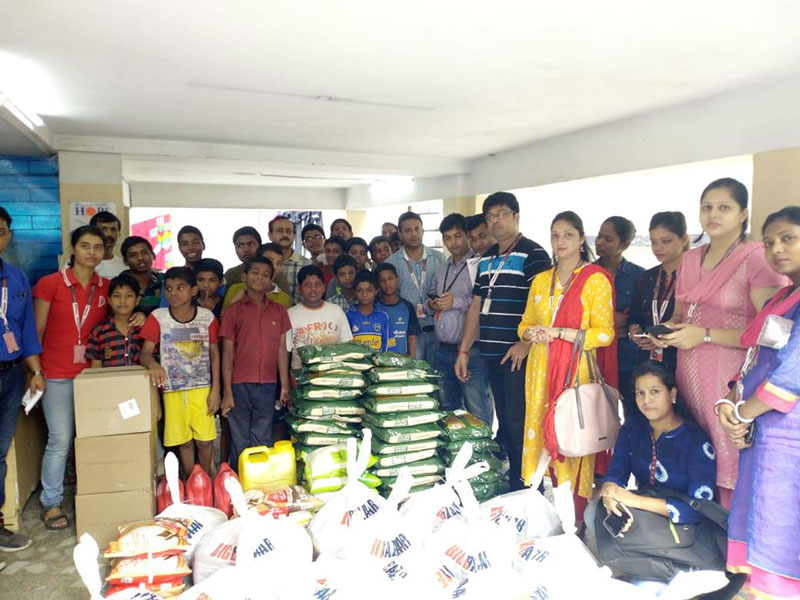 Donation from Brand Factory
We are extremely thankful to Brand Factory for donating grocery items to our Punarjiban Boys home.
They have proved in the truest sense that sharing is caring indeed.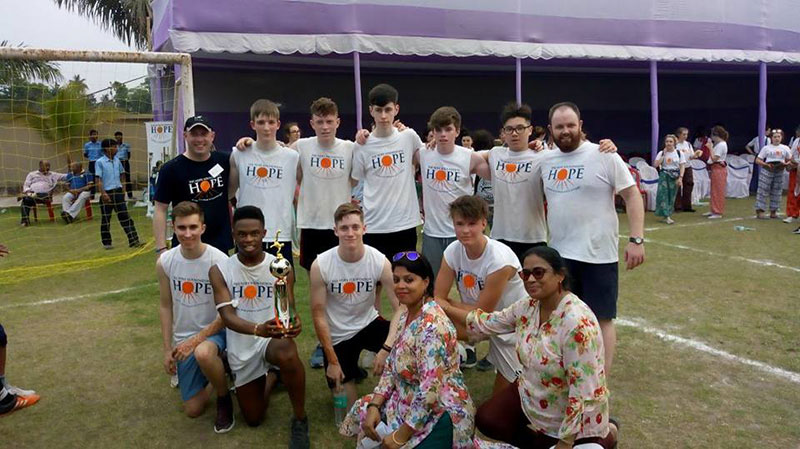 Hope Soccer Aid 2018
Hope Soccer Aid 2018 was a major success indeed!!
We are extremely thankful to Mt.Litera Zee School Maheshtala for hosting our Irish guests and organizing the soccer tournament between our home children, the school students and our Irish student in such an organized and uniform manner.
The soccer tournament really helped in uplifting the values of team spirit and unity and enhanced the process of 'buddy making ' between the school students and our Irish volunteers and our protection home children.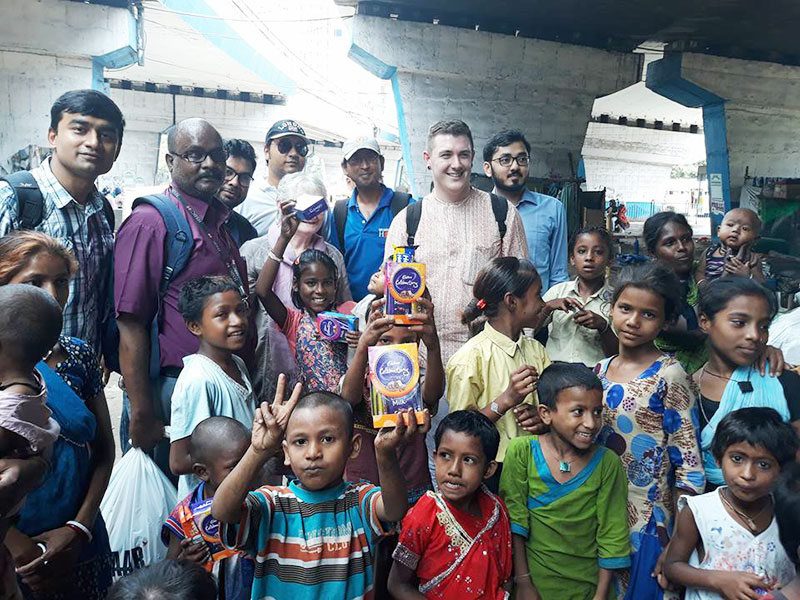 Celebration of The International Day of street children
The International Day of street children was celebrated at Hastings area under the ambit of our Child watch Project and in the Topsia centre of our Nabasha Project
It was such a beautiful feeling to see so many volunteers actively involved to bring a smile of the faces of these special children, interacting with them and gifting them an array of goodies like chocolates, balloons and cakes.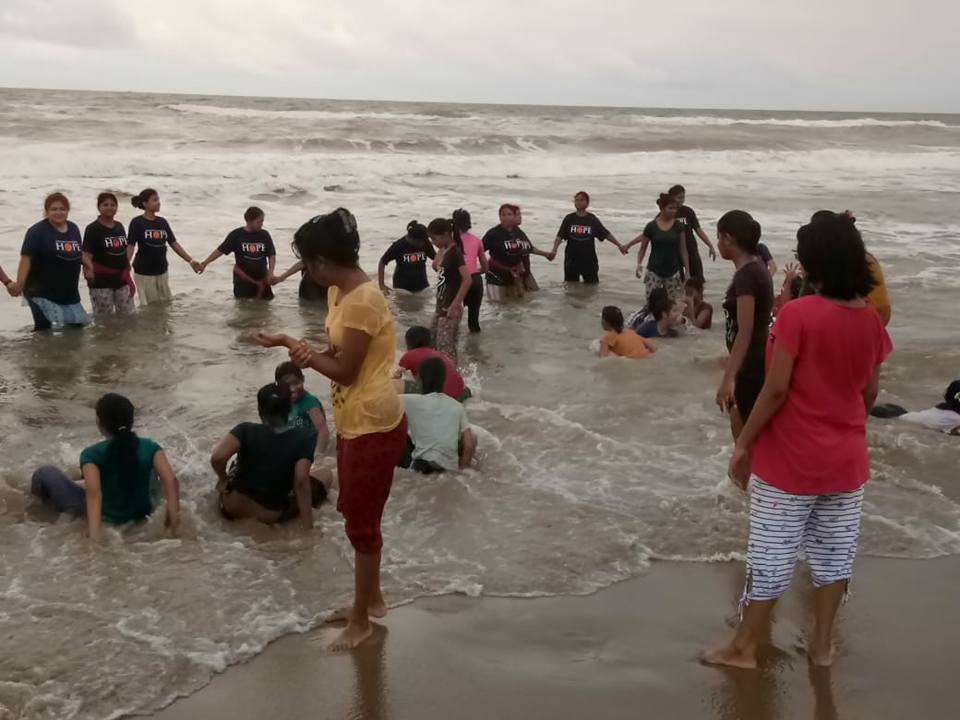 Ashar Alo Excursion
Our children from Ashar Alo had a great time enjoying in Puri as they went for their annual excursion this year.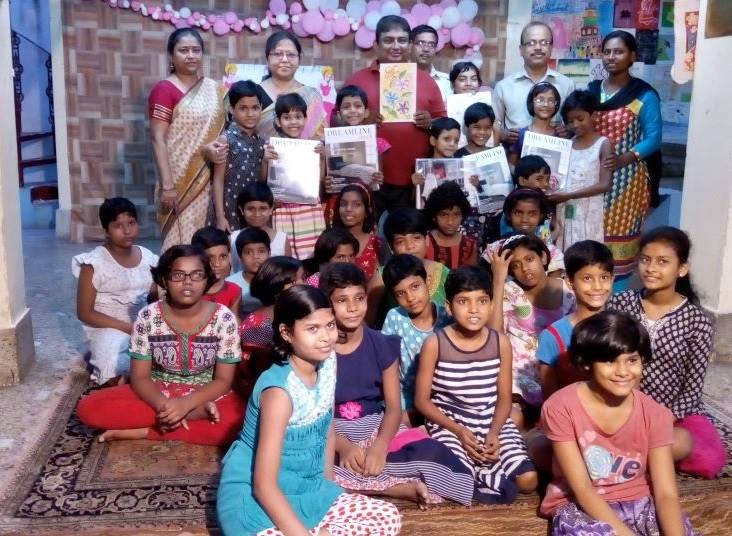 Event by PDP Group
The PDP Group, one of our major CSR partners spent a fun–filled day at the Kasba Girls Home as they visited the home to donate new bedding items and chocolates to the children.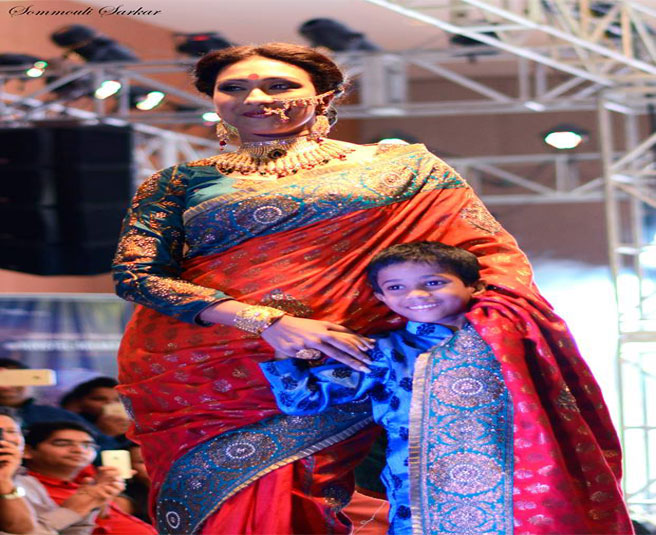 Career Counselling at Muktangan Centre
A career guidance counselling session was conducted by our Muktangan project in collaboration with CESC ltd. 86 students who appeared for the Madhyamik examinations 2018 from the Budge Budge and Titagarh centres attended the session, conducted by Mr.Amitabha Gupta, Assistant Professor of the Swami Vivekananda Group of Institutes.The session was very fruitful and received coverage in a Hindi daily 'Sanmarg'.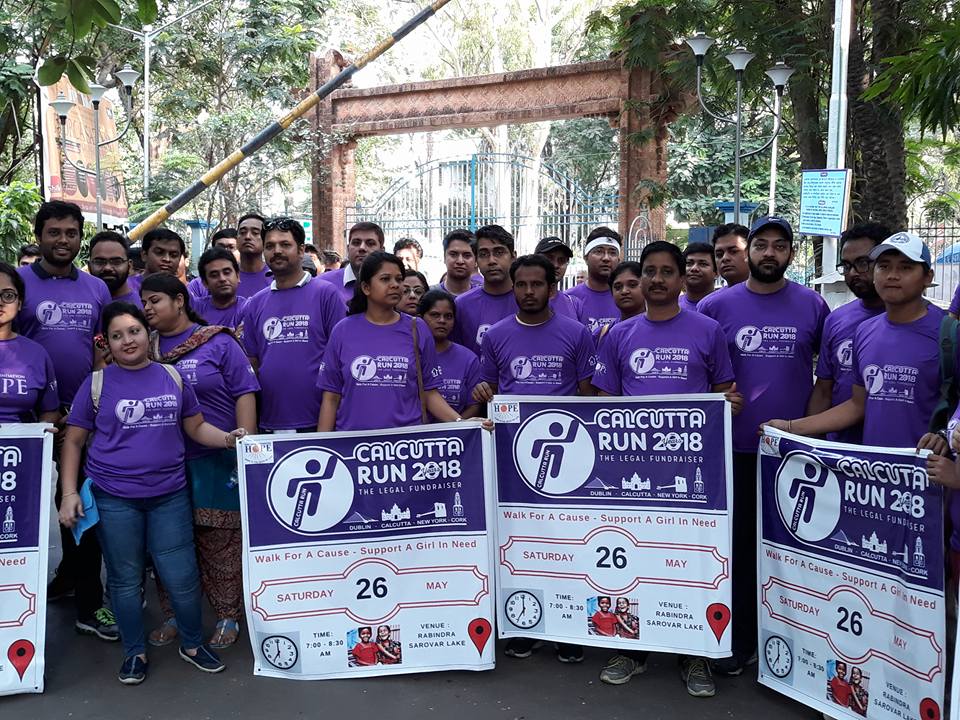 Calcutta Run - Walk for a Cause
Calcutta Run - Calcutta Run-Walk for a Cause (Kolkata edition) was held on 26th may, Saturday from 7 am onwards at the Rabindra Sarobar Lake. It was a great success, as various participants from corporates and other altruistic individuals voluntarily came forward and walked for the cause concerning the safety and prevention of violence against girl child. Our overseas director Ms. Jenny Browne and Ms. Geeta Venkadakrishnan (Director, Hope Kolkata Foundation were also present for the event.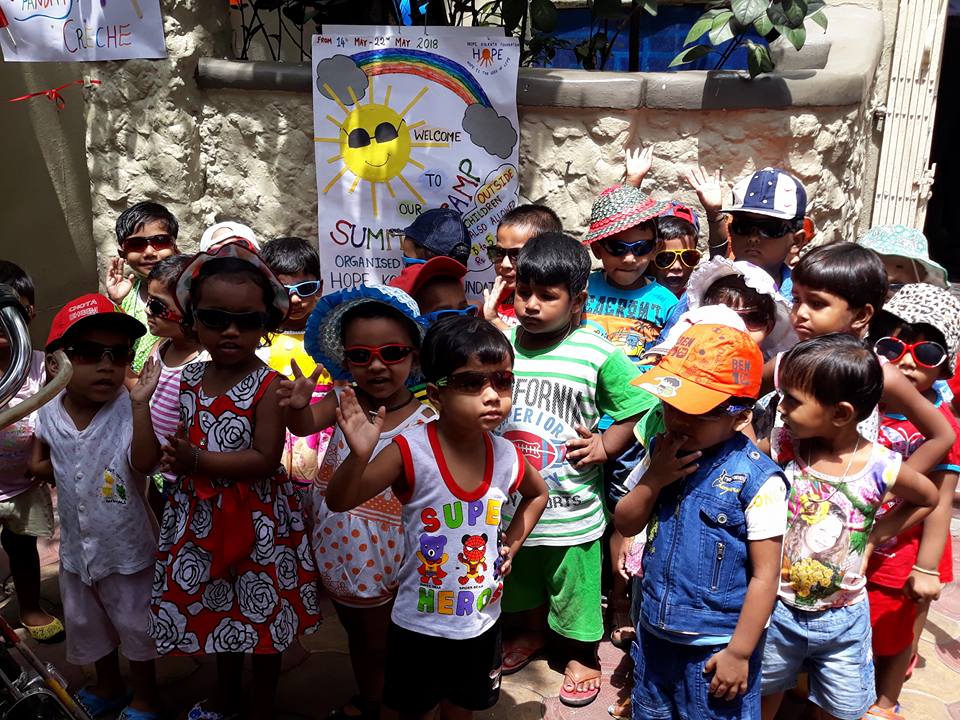 Summer Camp
A summer camp was organised for our children at the crèche and they indulged in a number of fun activities like story telling sessions, swimming etc.